It has been a little over two weeks since the BTS Meal at McDonald's was released, and it's been a huge success.
The 'BTS Meal' was officially released on May 26, starting from the United States and eventually launching in 50 countries throughout May and June.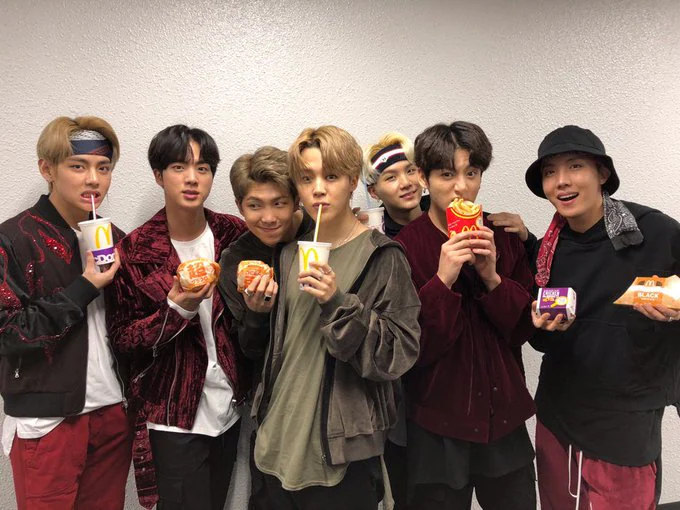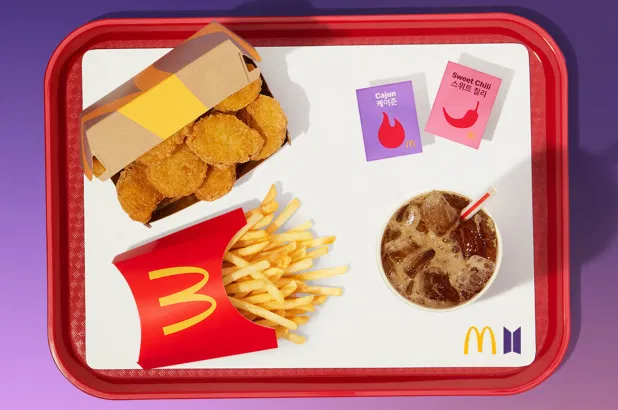 Since the meals have been released in various countries, there have been various crazy scenes in countries such as Indonesia, where there is a massive fanbase for the boy group.
Various netizens have shared the crazy scene in which delivery men were lined up to order the BTS meal. According to one Indonesian netizen, the BTS Meal can only be ordered through a delivery hotline, drive-thru, or online deliveries in Indonesia. Therefore dozens of delivery men were seen lined up outside the McDonald's or seen packed inside the store to make the order for their customers.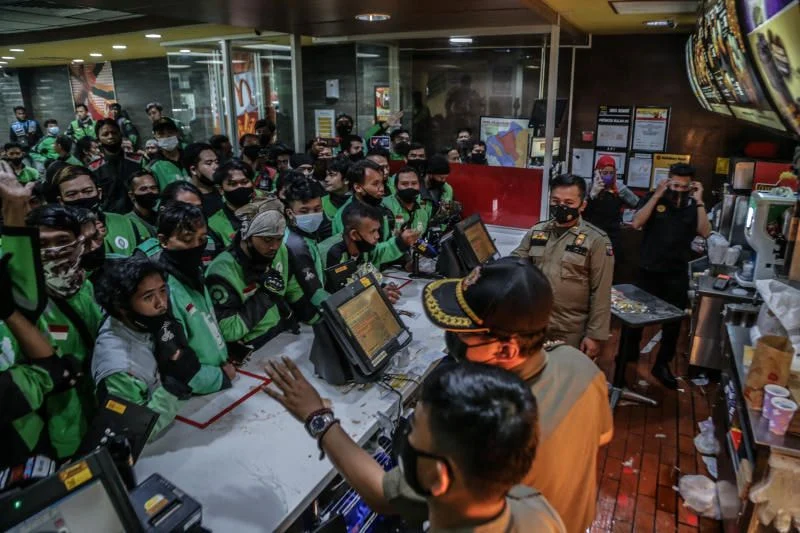 We can only order through their delivery hotline, drive thru, or online delivery services. So there are a lot of motorcycle taxi drivers ordering the BTS Meal today (they are the ones with the green jacket). pic.twitter.com/eAcZ5uLpye

— Dita ᴮᴱ⁷ 🧈 (@almostdita) June 9, 2021
im gonna cry the online drivers are so CUTE they r literally cheering each other for successfully getting the btsmeal for their order😭
pic.twitter.com/WVpXT70hQT

— j-h✿pe⁷ (@jhopeternal) June 9, 2021
Korean netizens were amazed and shocked at the amount of influence that BTS had in overseas countries. Korean netizens commented:
"Wow, this is so crazy,"
"The workers are lucky the meal didn't include a burger, lol,"
"That looks like a scene from an apocalypse movie, lol,"
"This is really amazing,"
"Wow, this is so crazy. Thank you to all the McDonald's workers and the delivery men,"
"So there was a reason BTS meal didn't include a burger, lol,"
"The photo looks pretty epic though,"
"Woah, this is so shocking. So many delivery men."